Product Description
Here you can see a unique item that combines toy, stool, stand, seat for a picnic and attractive décor. Despite the fact that ECOSTOOL was created for kids it can bear the adult weighing up to 150 kg. It is impressive, isn't it?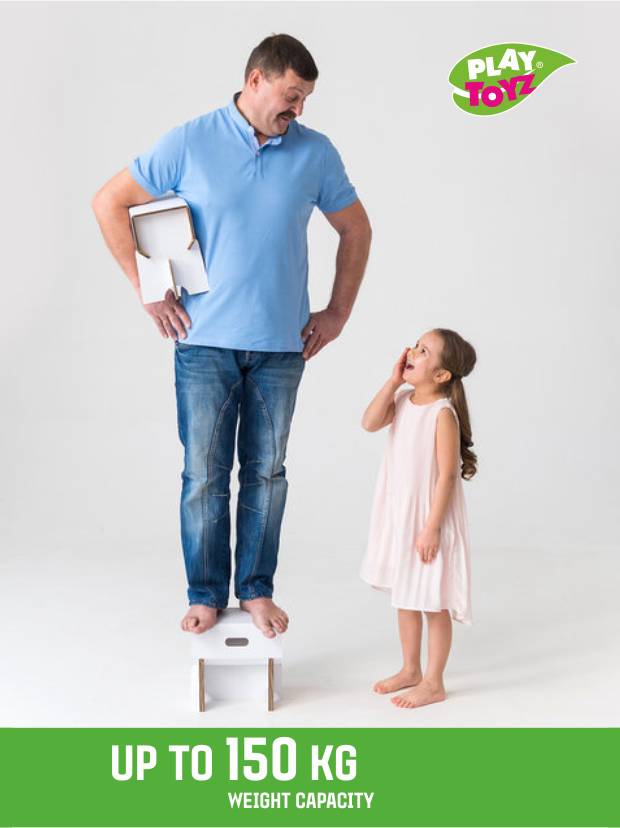 THERE IS MORE TO COME!
We would like to draw your attention that ECOSTOOL is made of special cardboard wood fiber material with water-resistant coating. The advantages are evident: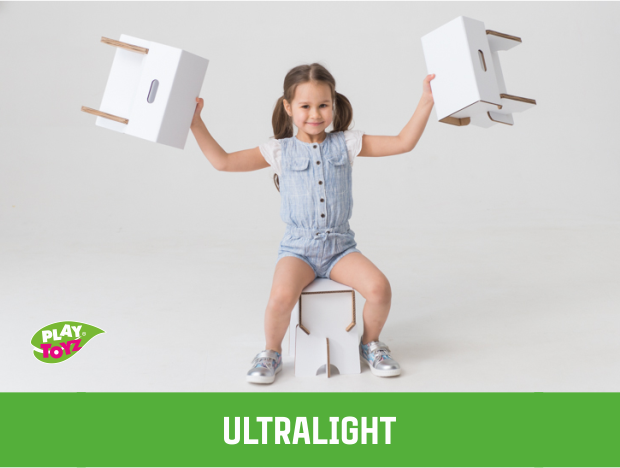 The material is much lighter than wood. ECOSTOOL weight is only 500 grams! A kid can move the stool by himself without damaging the floor and with impunity;
Size of the assembled ECOSTOOL = 195 x 270 x 265 mm (W x L x H)
The assembling requires several minutes. Being assembled ECOSTOOL takes up minimum place. It can be easily placed in the wardrobe or in the corner of the room;
There is no contamination unlike the plastic furniture. Of course, the material is eco-friendly and hypoallergenic;
Fair value (compared to similar wooden and plastic products).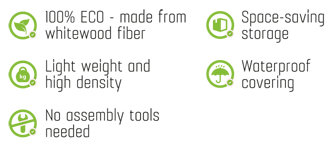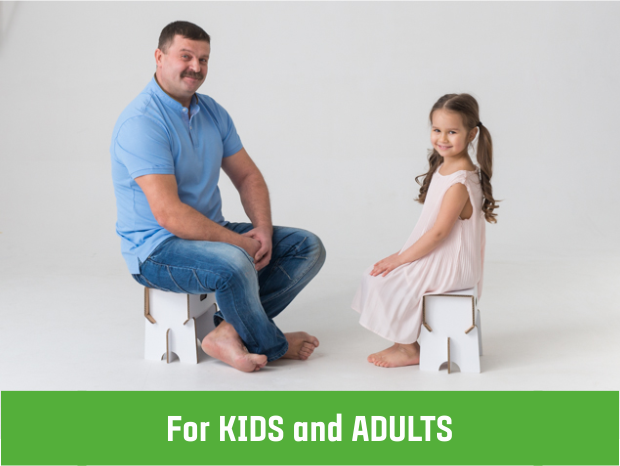 And the last, but not the least: just imagine how many forests can be saved if other producers switch to wood fiber even partially. Indeed, it is equal to wood in terms of quality and strength; however its consumption is one order less.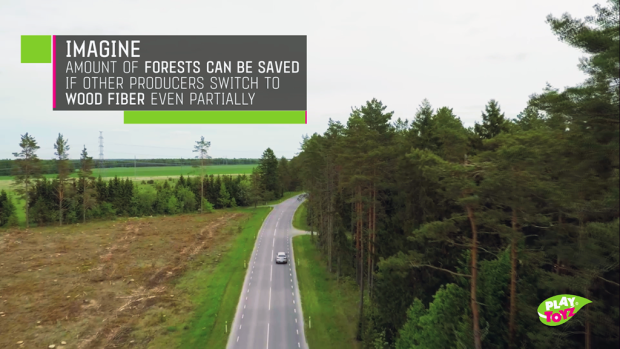 ECOSTOOL is developed and manufactured by PlayToyz, the company that has been developing toys in Estonia since 2015.
WE WILL NOT TALK STUFF AND NONSENSE!
When you receive your order you will see that you don't just buy original furniture for your kid, but you invest in the future life, the life without destroying the forests and without dangerous furniture or openly boring interior solutions.
Become the part of the society that values the surrounding world and wants to save it for our children. Choose eco-friendly furniture, choose ECOSTOOL!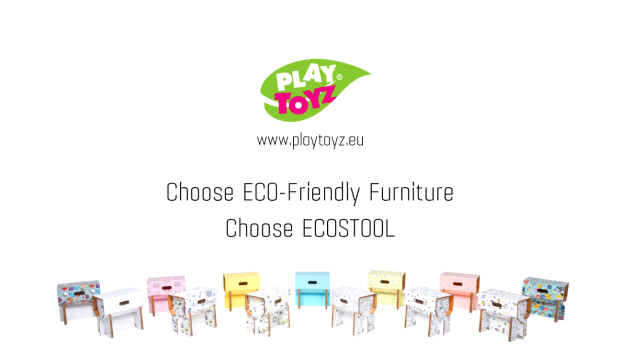 DISTRIBUTORS AND WHOLESALERS
If you are keen to distribute or buy ECOSTOOL in bulk, please get in touch with the team at playtoyz@playtoyz.eu and we would be happy to discuss working with you.